Release 012 - Conversational Garments Collab

Winter 2022


For this collaboration we teamed up with Philly based clothing/vintage brand Conversational Garments to produce a limited run of jackets. Utilizing our Fillmore Liner silhouette, these jackets feature upcycled fabric (which we found in a garage in North Philly) and a cream textured lining. In this capsule collection there are 6 available colorways and since the fabric supply was limited, only 2 of each were produced (12 total).

---




Release 011 - Wild Life

Fall 2022


Release 011 features two new silhouettes - the Upstate Anorak and the Brixton Rugby, a new iteration of our mockneck - The Cambridge, a custom dyed graphic tee, and a custom dyed 5 panel embroidered snap back hat.

---




Release 010 - Art-is-in-all Book Club

Summer 2022


This capsule collection features a set of tees, bandanas and posters inspired by the Italian designer, Bruno Munari's book, Design As Art, as well as Herman Hesse's most famous book Siddhartha. The collection also includes our Art-is-in-all charm/keychain which integrates the rapid production capapblities of 3D printing with the slow process of hand embroidery.

---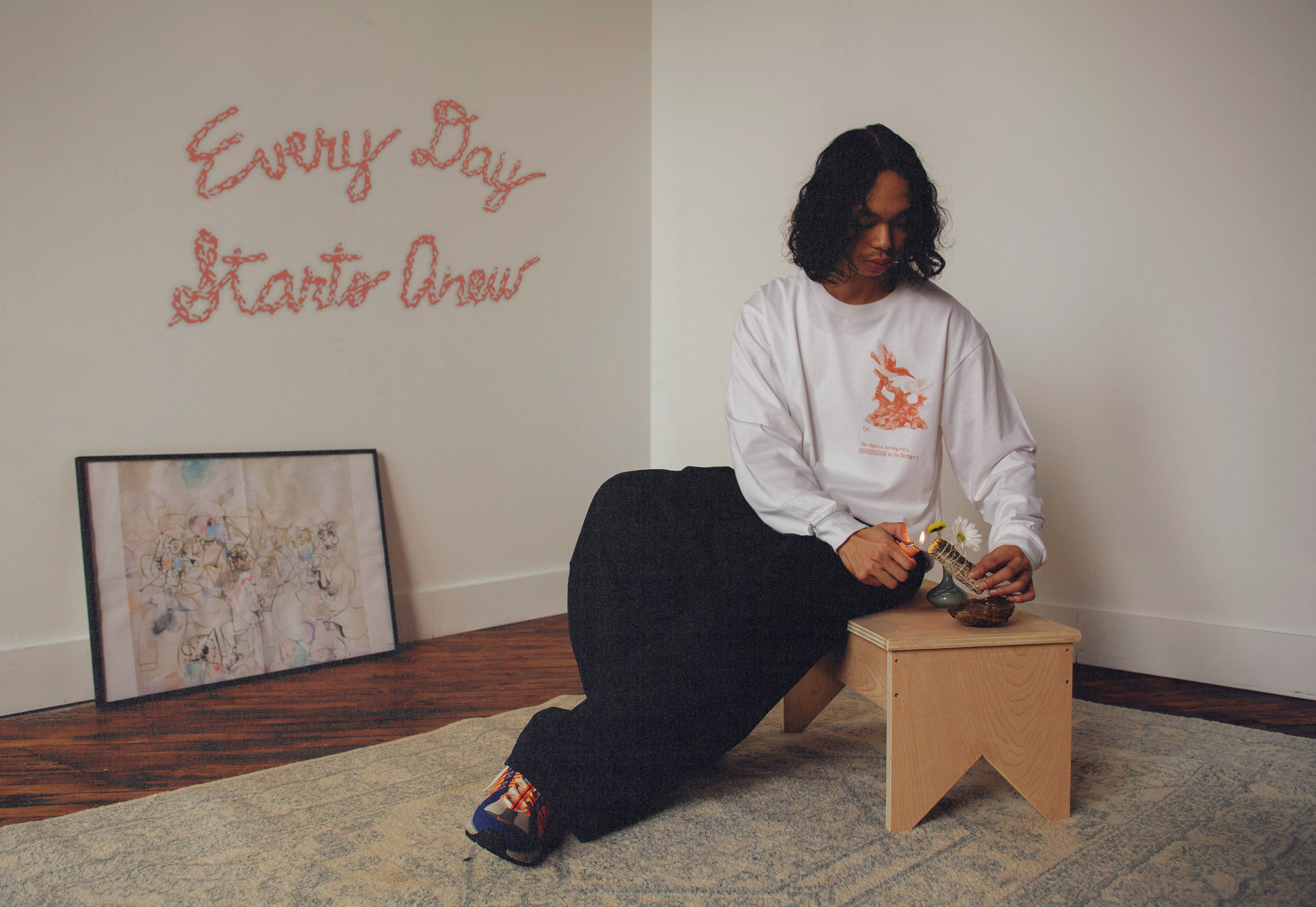 Release 009 - Every Day Starts Anew

Spring 2022


This collection features vintage/retro undertones, eastern motifs, and themes such as constantly evolving, embracing change, and growing collectively.

---



Our second collaboration with the one and only Artmurri (Amurri Lauren) features a garment dyed heavyweight hoodie and long sleeve. Through words and printed imagery, both pieces highlight the feeling and emotion that her photography embodies. With this collaboration, we wanted to accentuate the fine details, while letting the composition that Amurri effortlessly captures in her photography shine.

---




Release 008 - All Play University

Fall/Winter 2021


At All Play University there are no buildings, no lecture halls, teachers or professors. The world is your classroom and life is your only lesson plan. This collection of goods is inspired by vintage collegiate and classic streetwear. It features a pair of mocknecks (cut & sewn), screen printed tees, a hoodie, and a 5 panel front pinch hat.

---




Release 007b - Natural Frequency Chapter 2

Tune In to your Natural Frequency. Part 2 of 2 features our first cut and sewn goods. The 1st being a button down that features a wide cut, slightly cropped silhouette, slash cuff openings and troca shell buttons. Made of durable chino twill, this layering piece will only get better with time. The 2nd, a two-tone crewneck that has a boxy, slightly cropped fit and oversized sleeves. Features a half moon yoke and hang loop on the back. Finished with double needle topstitch along collar, armholes, cuffs, panels and hemline.


---




Collaboration - Artmurri x All Play

NORTH Exhibition


Our first official collaboration with Artmurri (aka Amurri Lauren). All Play designed the merch and marketing materials for Amurri's photography exhibit titled NORTH. Proceeds from the merch sales, were used to produce new drill team uniforms for one of our local squads in North Philly. We loved working on this project with Amurri. Look out for more collabs in the future!

---




Release 007a - Natural Frequency Chapter 1

Spring/Summer 2021


Tune In to your Natural Frequency. Part 1 of 2 features imagery inspired by children's book motifs and the free spirit they encapsulate. This release includes hand-dyed goods and multi-color screen prints perfect for the warm weather months.